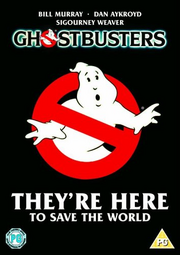 This is a complete list of movies released under the year 1984 that's currently on our wiki.
The highest grossing films of 1984 in the category Live-action is: Ghostbusters (Pictured) by Columbia Pictures, Beverly Hills Cop by Paramount Pictures, Indiana Jones and the Temple of Doom by Paramount Pictures/Lucasfilm, Gremlins by Warner Bros., The Karate Kid by Columbia Pictures, Police Academy by Warner Bros./The Ladd Company, Footloose by Paramount Pictures, The Terminator by Orion Pictures, Romancing the Stone by 20th Century Fox and Star Trek III: The Search for Spock by Paramount Pictures.
All items (13)
Community content is available under
CC-BY-SA
unless otherwise noted.